We are master storytellers, and your unique message drives our creative process. Your story will be communicated in ways that WOW visitors, create a sense of anticipation and discovery, and make learning fun.
We bring your story to life!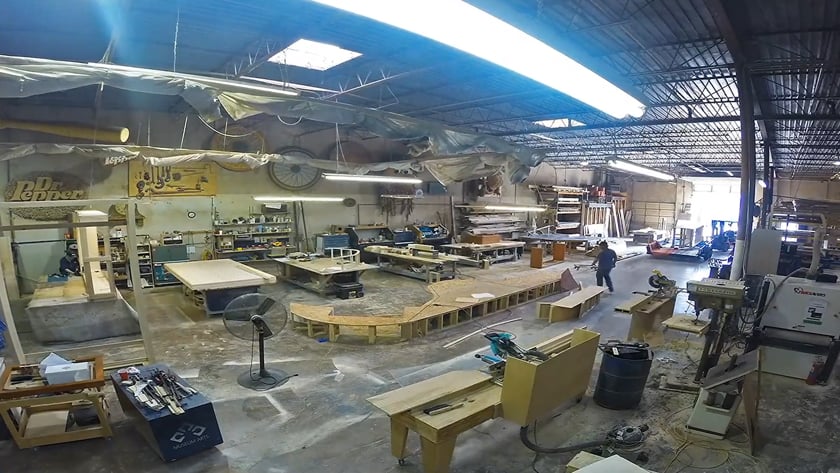 A Few of Our Favorite Projects
Terry Redlin Environmental Center
Featuring:
Interactive Teaching Aids
Interactive Exhibits
Custom Graphics
Featuring:
Donor Recognition
Interactive, Tactile Exhibits
Immersive Environments
Video Equipment
Custom LED Light Boxes
Weatherproof Exhibits
Outdoor Exhibits
Animal Sculptures
Custom Fiberglass Sculptures
Logo Integration
Exterior Signage
Video Wall
Sound Systems
Exhibit Updates, Repairs, & Maintenance
Featuring:
Fabricate Zoo Signage
Fabricate Zoo Interactive Exhibits
ADA Accessible Exhibits
Braille Installation
Outdoor Graphics
African Theming
We Go Beyond Basic Service!
If you don't know where to get it done, call us. Maybe your project requires a miniature mechanical oil pump or a life-sized giraffe sculpture. Maybe you're looking for high-quality signage, a hand-painted mural, or an exact replica of that antique chandelier you've only got one of. Our team produces creative solutions that will add that extra special touch and make yours a next-level project.
Tell Us About Your Next Project
We are committed to providing high quality solutions that creatively convey your story in memorable ways.
"*" indicates required fields
Museum Arts, Inc.
2639 Freewood Drive
Dallas, TX 75220
Monday - Friday:
7am - 5pm