We are master storytellers, and your unique message drives our creative process. Your story will be communicated in ways that WOW visitors, create a sense of anticipation and discovery, and make learning fun.
We bring your story to life!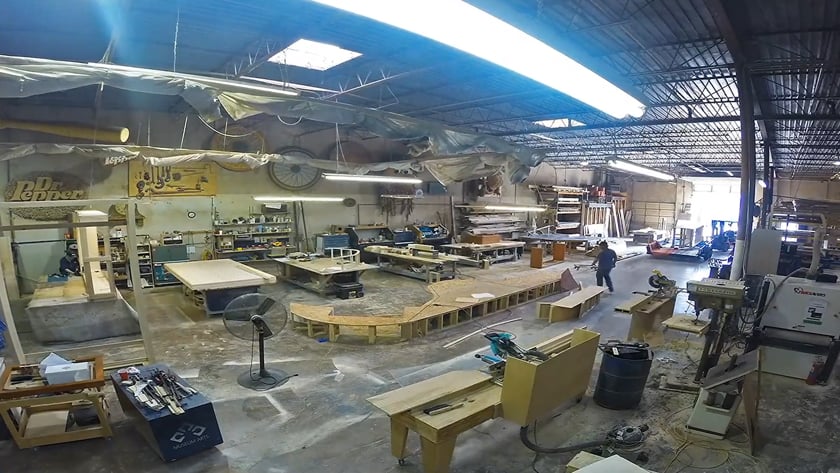 A Few of Our Favorite Projects
Texas Hockey History Center
Featuring:
Moveable Exhibits
Custom Mounts
Artifact Layout and Installation
Graphic Design
Mechanical Interactives
Donor Recognition
Interactive Timeline
Modular Exhibit Casework
Custom Finishes
Aluminum Fabrication
Stairway Graphics
Featuring:
Artifact Cases
Hall of Fames
Inset Cases
Interactive Exhibits
Artifact Mounting
Artifact Presentation
Exhibit Labels
Exhibit Installation
Design Graphics
Client Collaboration
Tri Delta National Fraternity
Featuring:
Rework of Water Damaged Exhibit: Utilized existing parts of exhibits to help with budget
Mechanical Design/Build
Casting and Mold-Making
Message Development
Graphic Design
Riparian Interactive: Sound, Light, Mechanical
Children's Area: Theming, Custom Woodwork, Mechanical
Nature Diorama: Theming, Graphic Design, Custom Millwork
We Go Beyond Basic Service!
If you don't know where to get it done, call us. Maybe your project requires a miniature mechanical oil pump or a life-sized giraffe sculpture. Maybe you're looking for high-quality signage, a hand-painted mural, or an exact replica of that antique chandelier you've only got one of. Our team produces creative solutions that will add that extra special touch and make yours a next-level project.
Tell Us About Your Next Project
We are committed to providing high quality solutions that creatively convey your story in memorable ways.
"*" indicates required fields
Museum Arts, Inc.
2639 Freewood Drive
Dallas, TX 75220
Monday - Friday:
7am - 5pm