We are master storytellers, and your unique message drives our creative process. Your story will be communicated in ways that WOW visitors, create a sense of anticipation and discovery, and make learning fun.
We bring your story to life!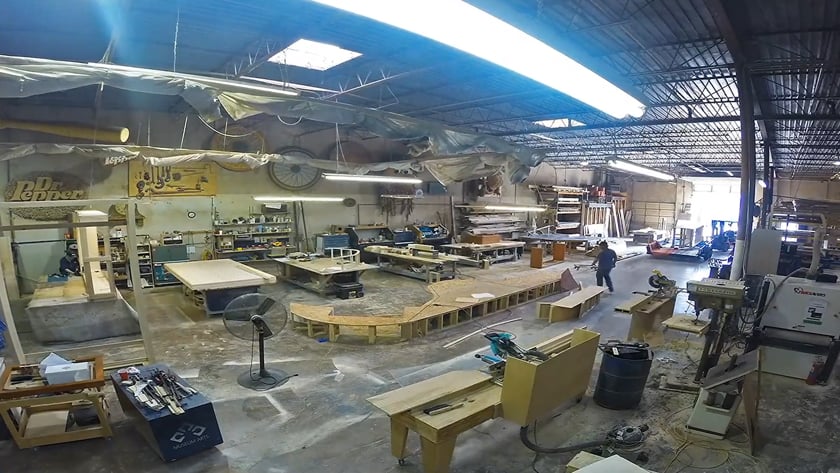 A Few of Our Favorite Projects
Coca-Cola Around the World Experience
Project Features:
Collaborated with Designer
Durable Exhibits for High Traffic Area
Utilized Coca-Cola Style Guide to Create Unique Signage
Custom Metal Work to Hold 2000lb Bottle Sculptures
Sculptural Metal Work
Integrated AV Components into Custom Metal Work
Curated Artifacts and Installed in Casework
Project Features:
Custom Framing
Custom Document Framing
Wall Layouts
Hall of Fame
Theater Design, Fabrication, Installation
Custom Video Production
Custom Metal Sculpture
Fine Finishes
Story Development
Big Brother Big Sisters Headquarters
Tri Delta National Fraternity
Project Features:
Artifact Cases
Hall of Fames
Inset Cases
Interactive Exhibits
Artifact Mounting
Artifact Presentation
Exhibit Labels
Exhibit Installation
Design Graphics
Client Collaboration
We Go Beyond Basic Service!
If you don't know where to get it done, call us. Maybe your project requires a miniature mechanical oil pump or a life-sized giraffe sculpture. Maybe you're looking for high-quality signage, a hand-painted mural, or an exact replica of that antique chandelier you've only got one of. Our team produces creative solutions that will add that extra special touch and make yours a next-level project.
Tell Us About Your Next Project
We are committed to providing high quality solutions that creatively convey your story in memorable ways.
"*" indicates required fields
Museum Arts, Inc.
2639 Freewood Drive
Dallas, TX 75220
Monday - Friday:
7am - 5pm